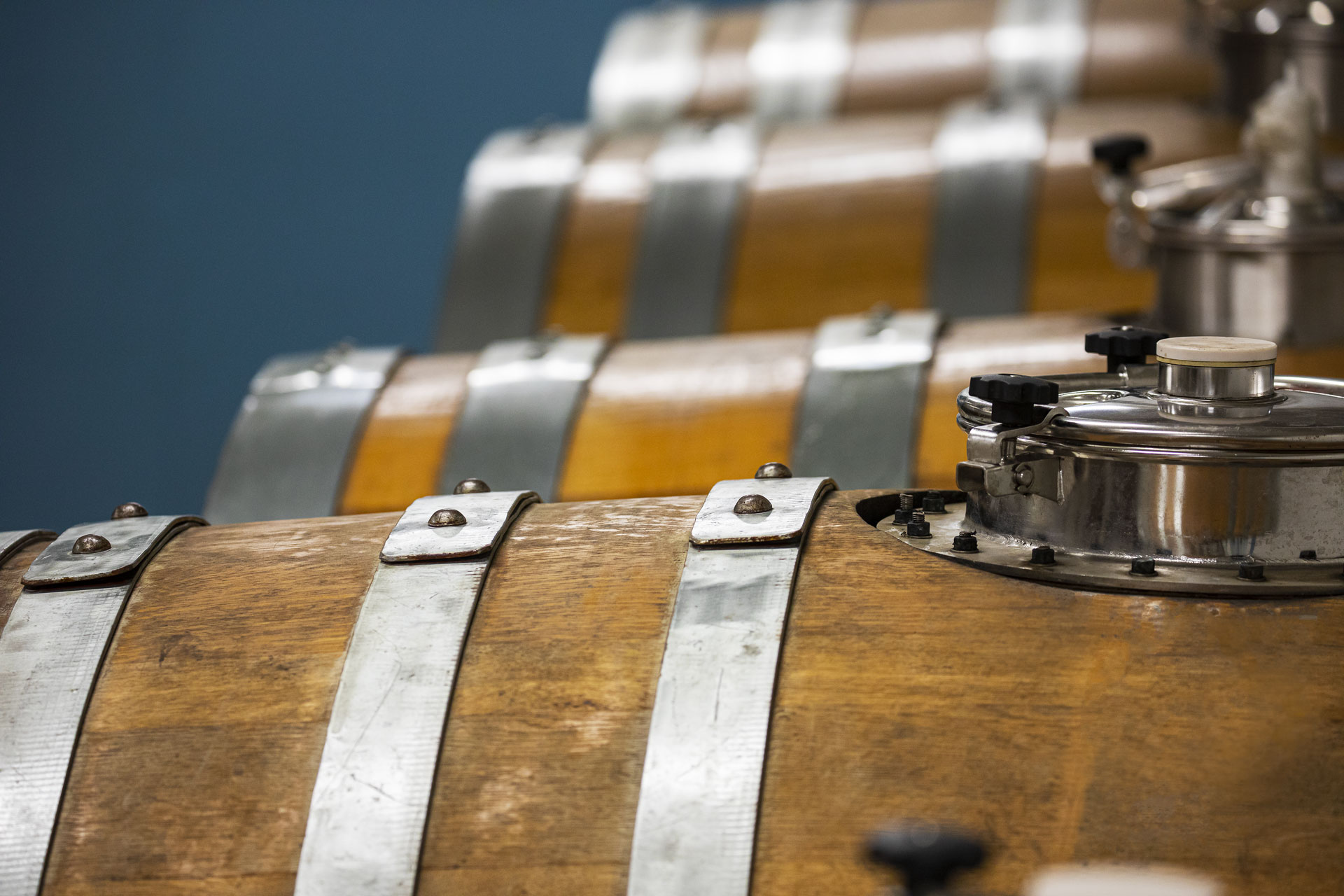 Our wines03
03Our wines
"Do little to do better": a tradition which translates into quality.
Tunella vineyards account for 70 hectares, all located in the DOC area, 70% are devoted to growing white grapes and the remaining 30% to red grapes. This proportion reflects the tradition of the Colli Orientali del Friuli as the par excellence land of great white wines. Our vine training systems are the traditional French guyot and the single-arched cane. The average vine density is 4,500/5,000 plants per hectare. Yield is limited to 75/90 quintals per hectare, to enhance the quality of the grapes.
Our range of wines includes classic whites and reds, native wines, blends, passito wines, and varietal crus – the result of a continuous improvement process both in the vineyard and in the winery, aimed at enhancing the premium native vines planted in the '80s, such as the three crus, Colmatìss Sauvignon, Coldebliss Ribolla Gialla, and Colbajè Pinot Grigio. They all well represent La Tunella's guiding principle: the active remembrance of the old traditions, being fully aware of their value.