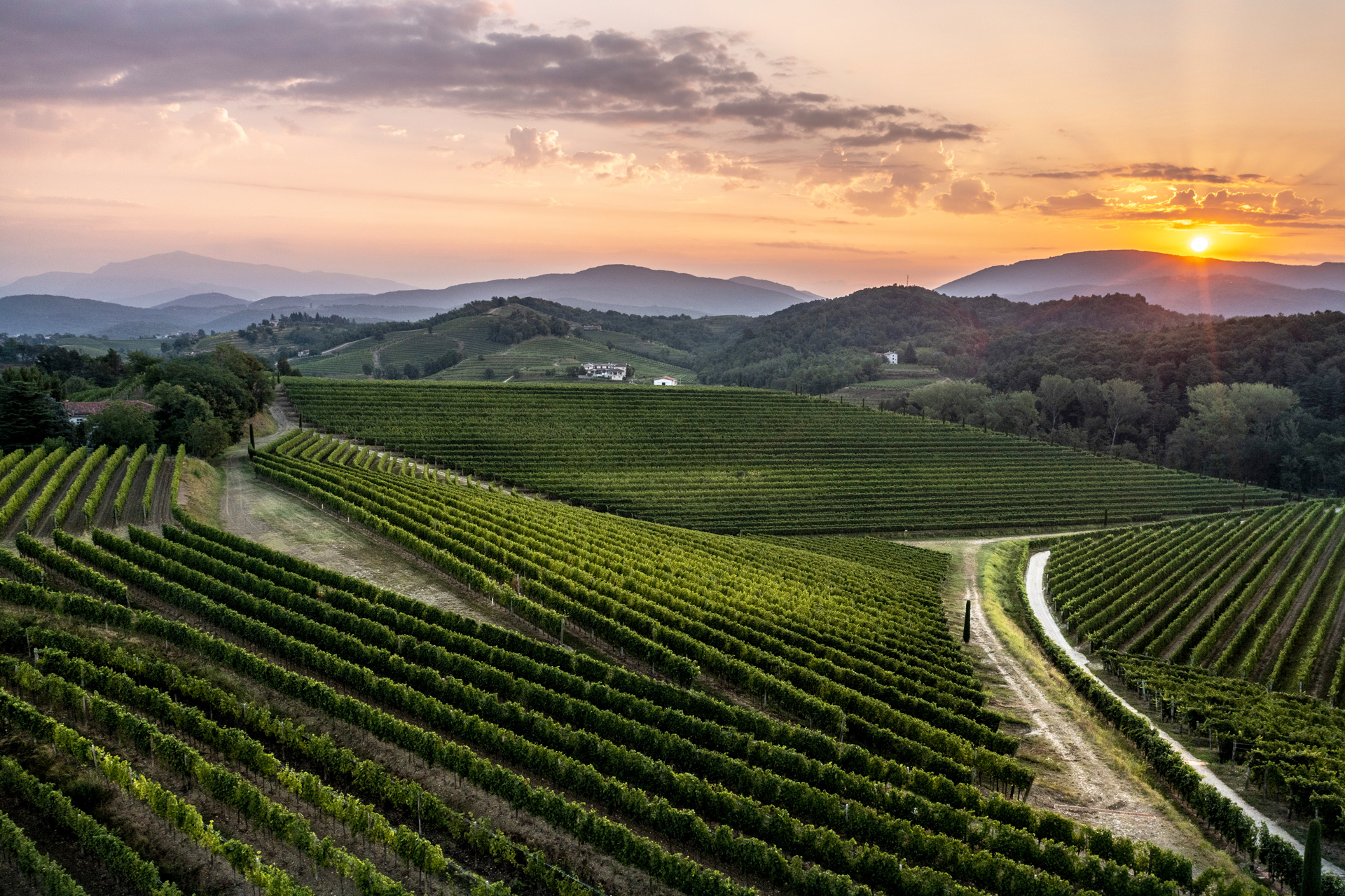 The territory04
04The territory
Knowing where we come from, to understand where we can go.
Located in the northeastern corner of Italy, Friuli Venezia Giulia has a strong long-standing tradition in winegrowing, with over fifteen thousand hectares of vineyards, more than half of which are devoted to growing white grapes. Tunella vineyards all lie in the Colli Orientali del Friuli DOC area, the land of outstandingly elegant premium whites.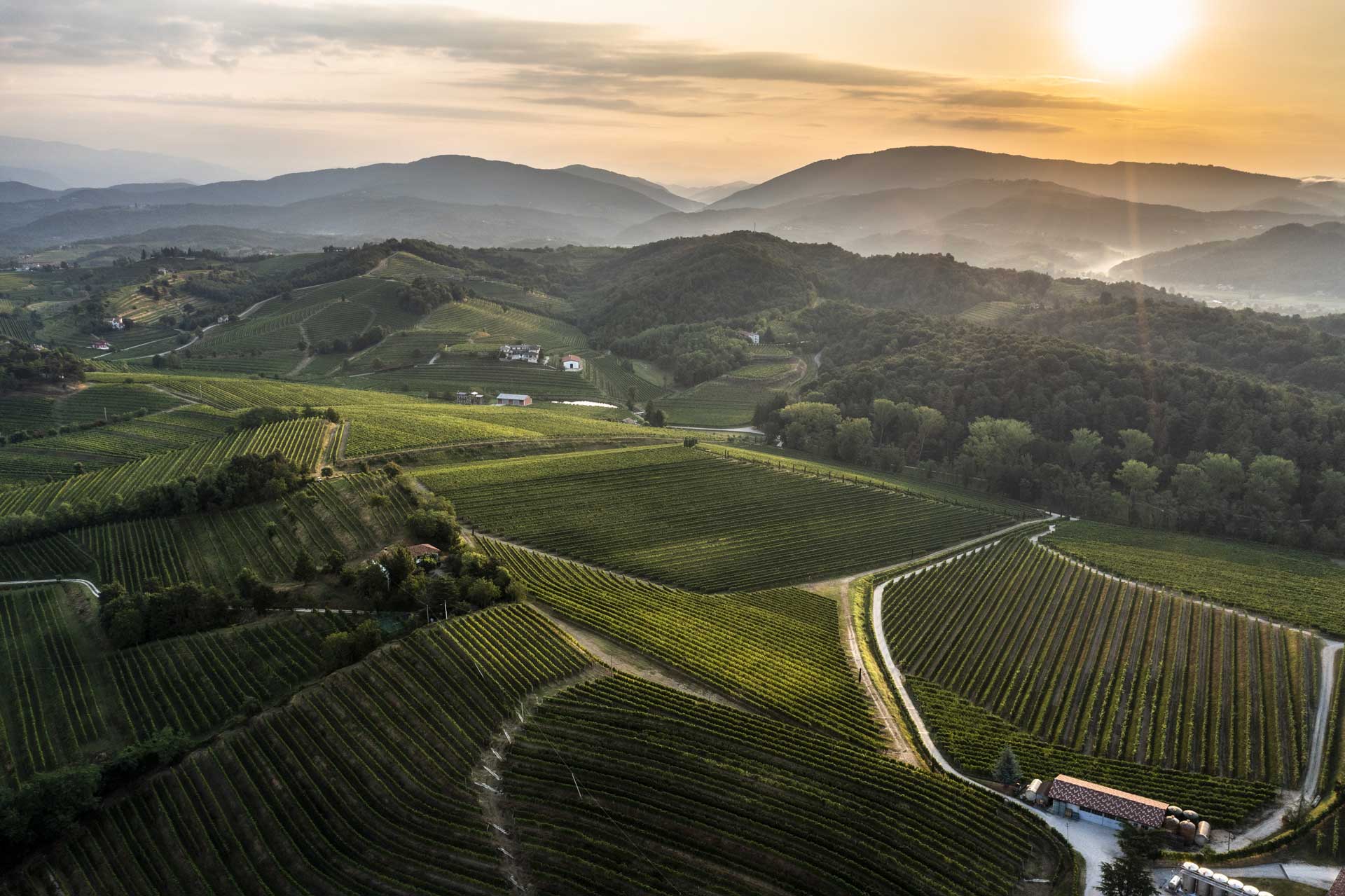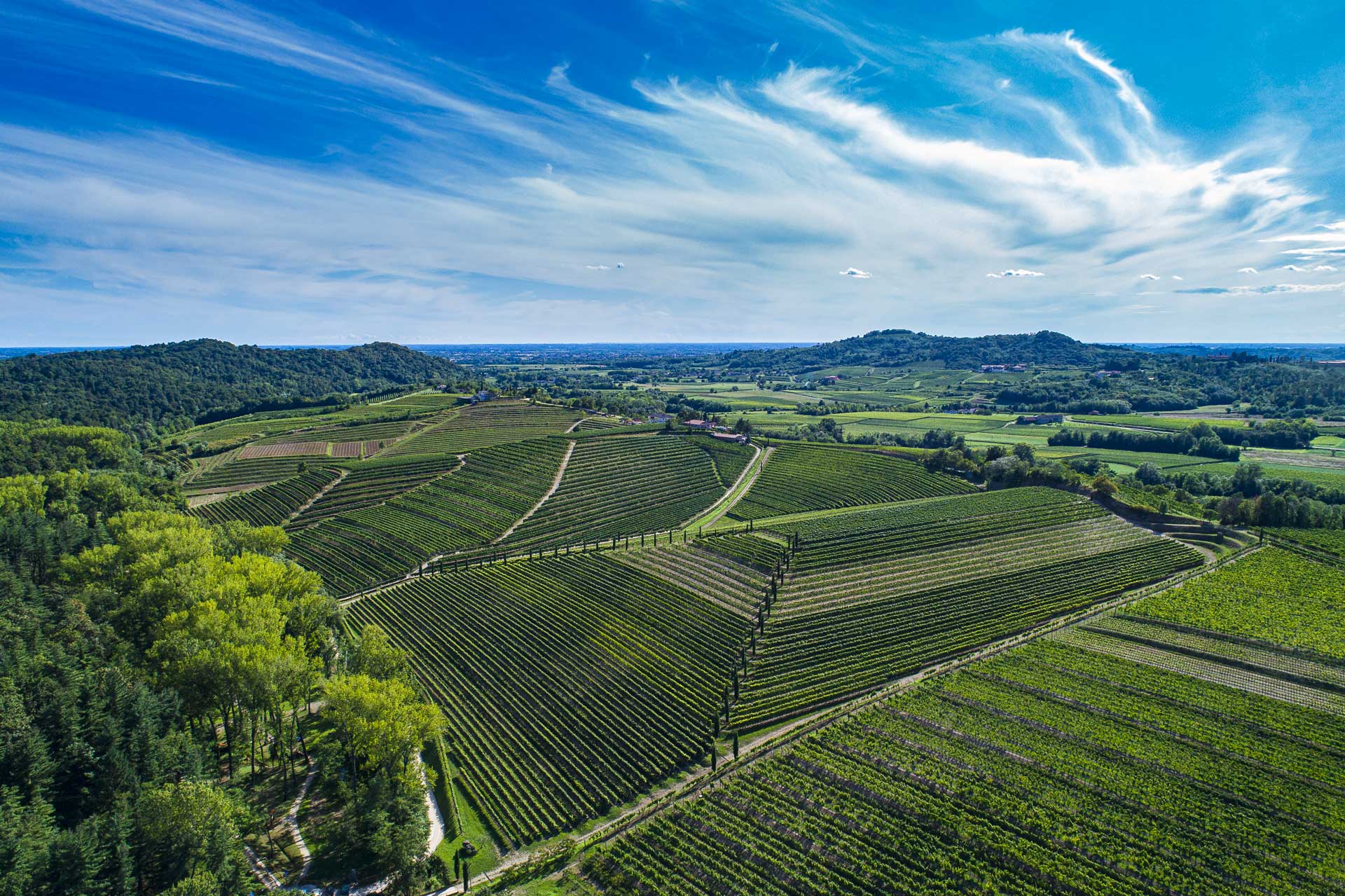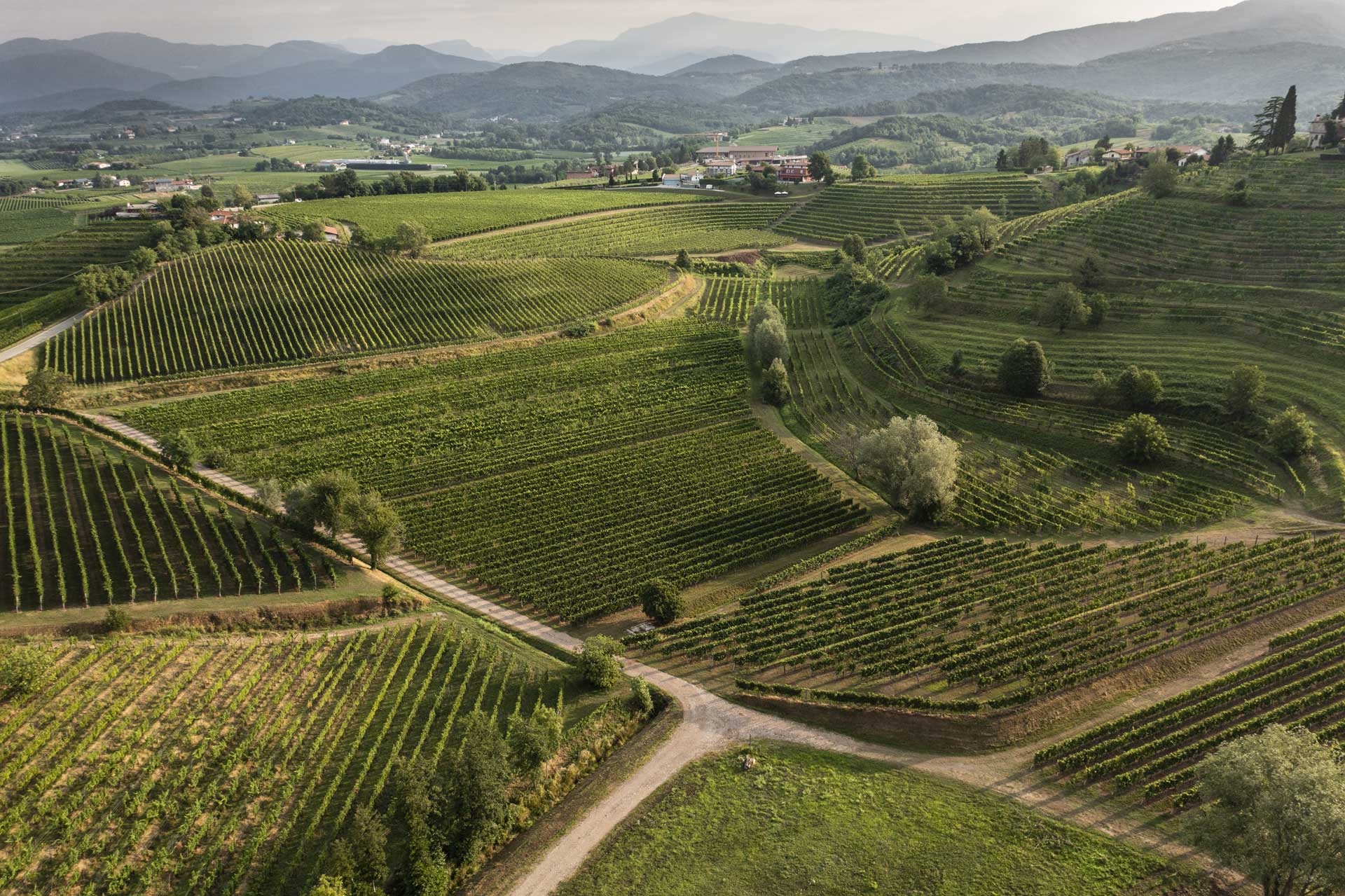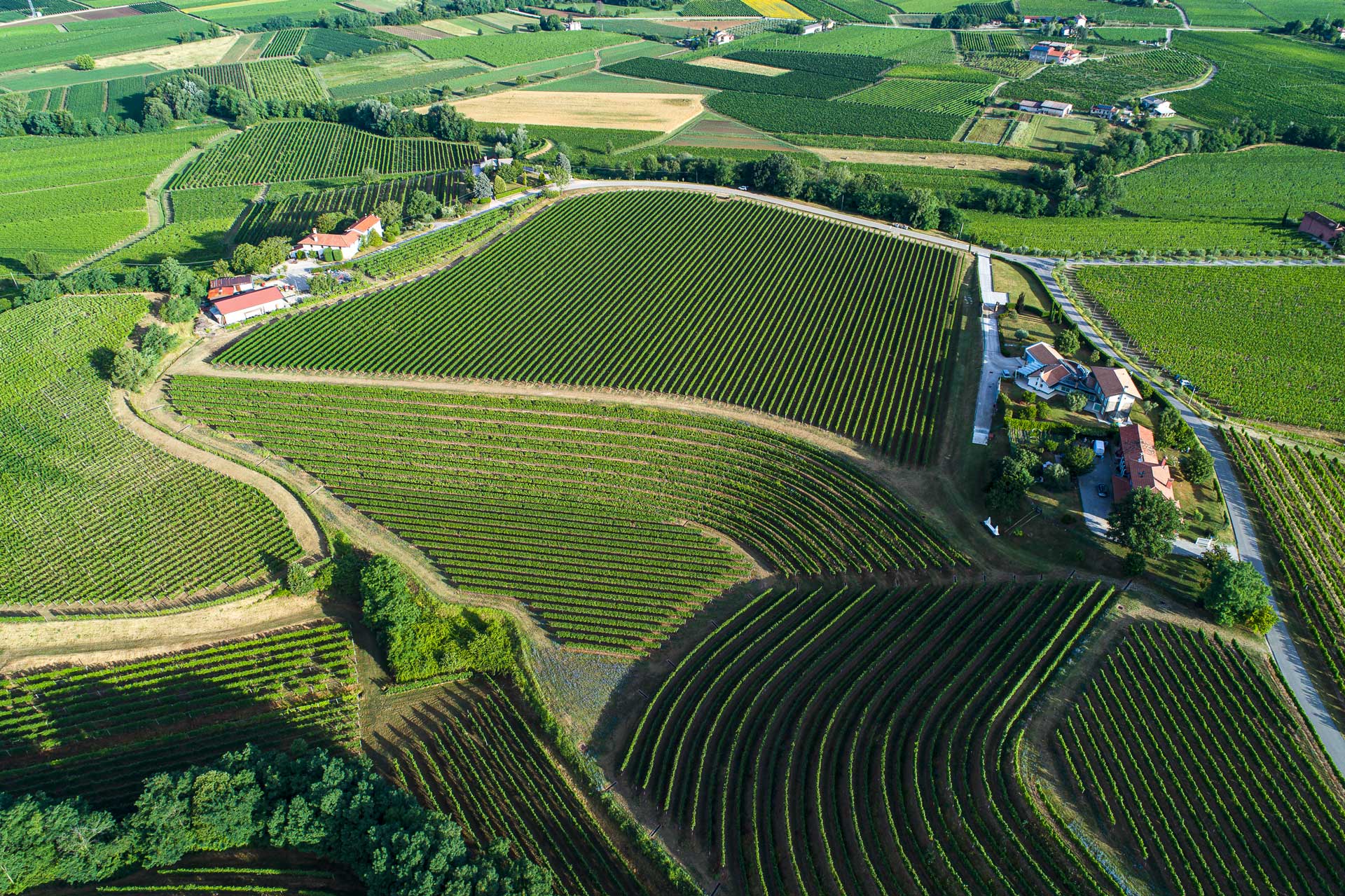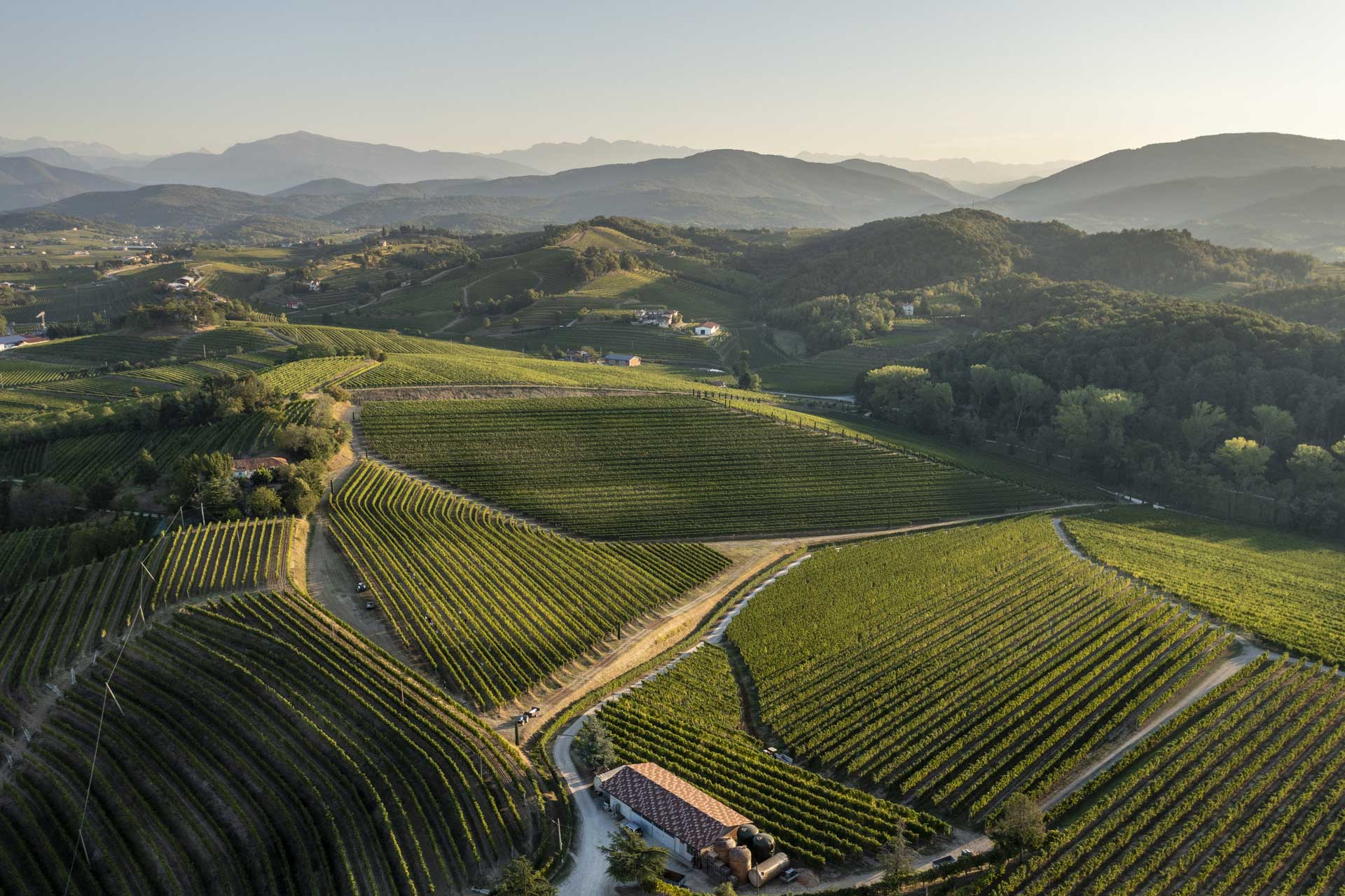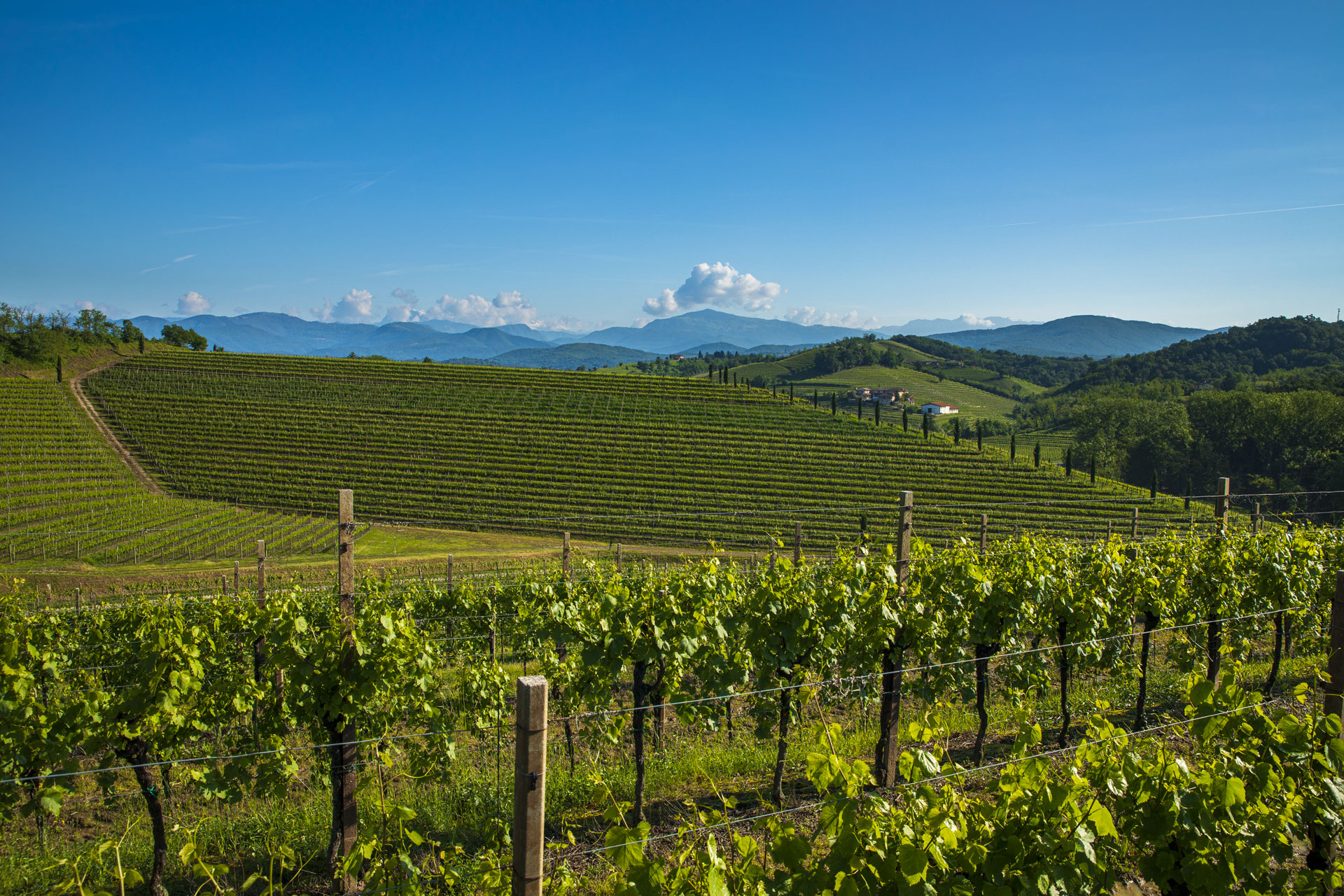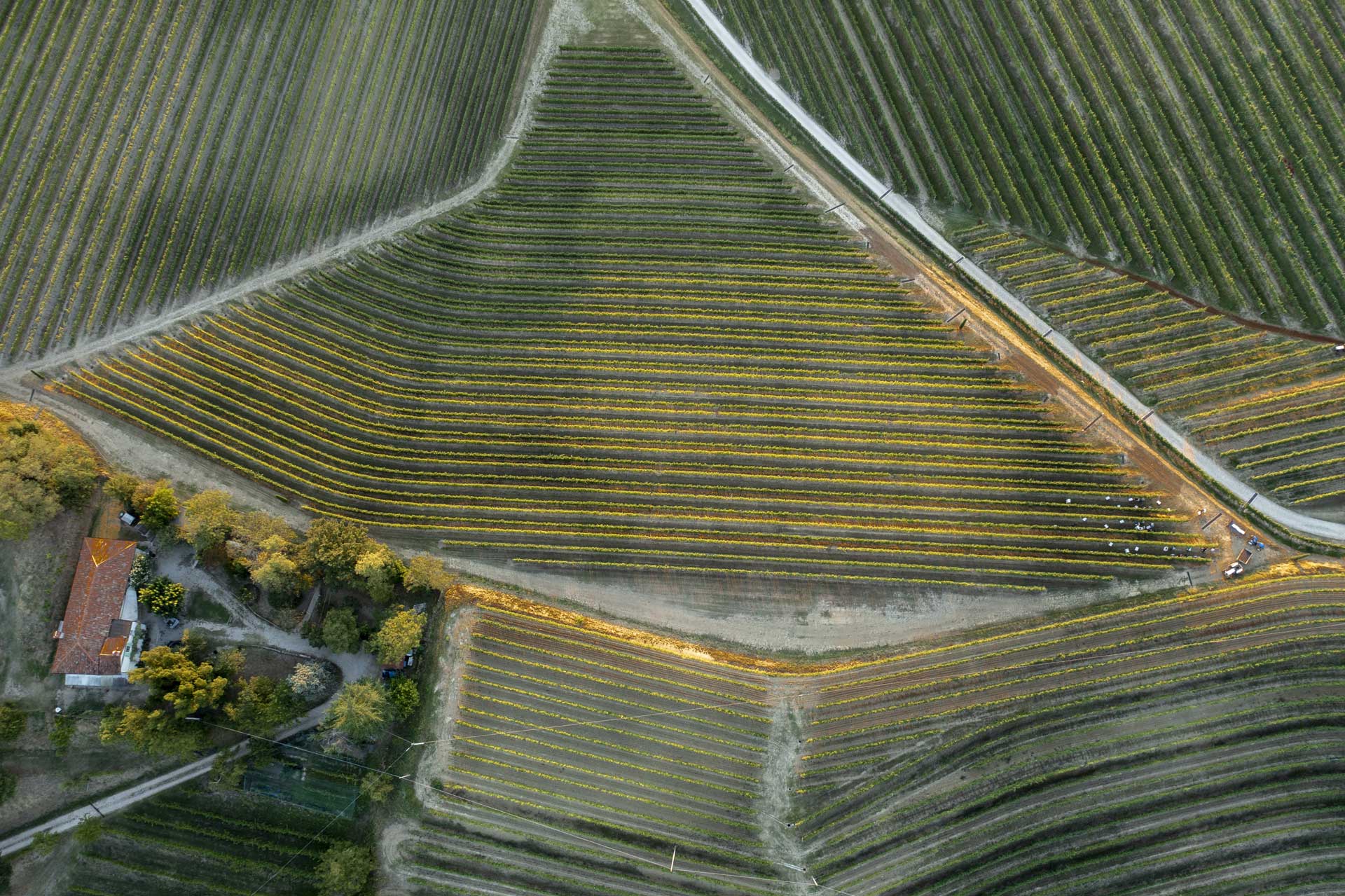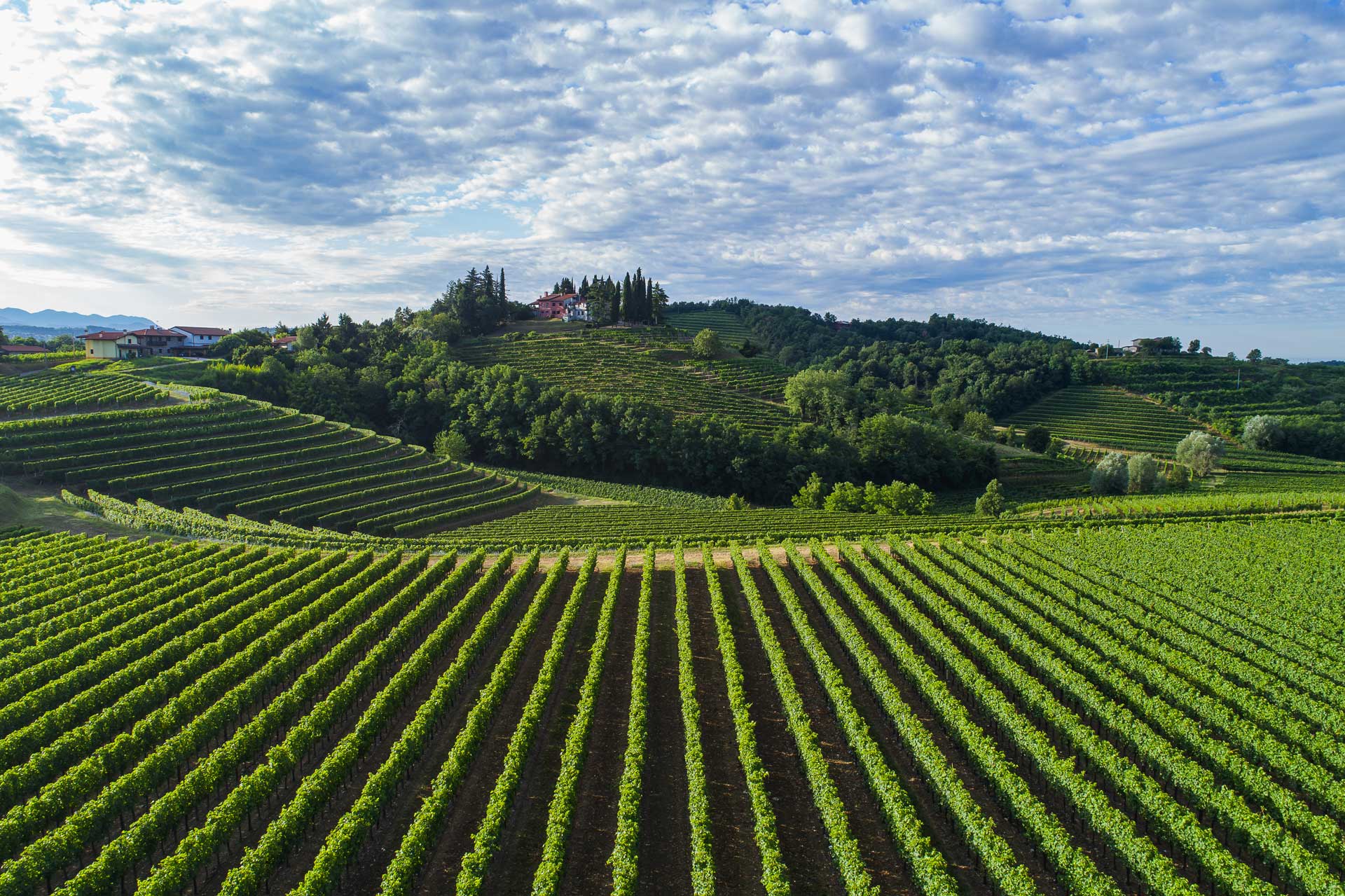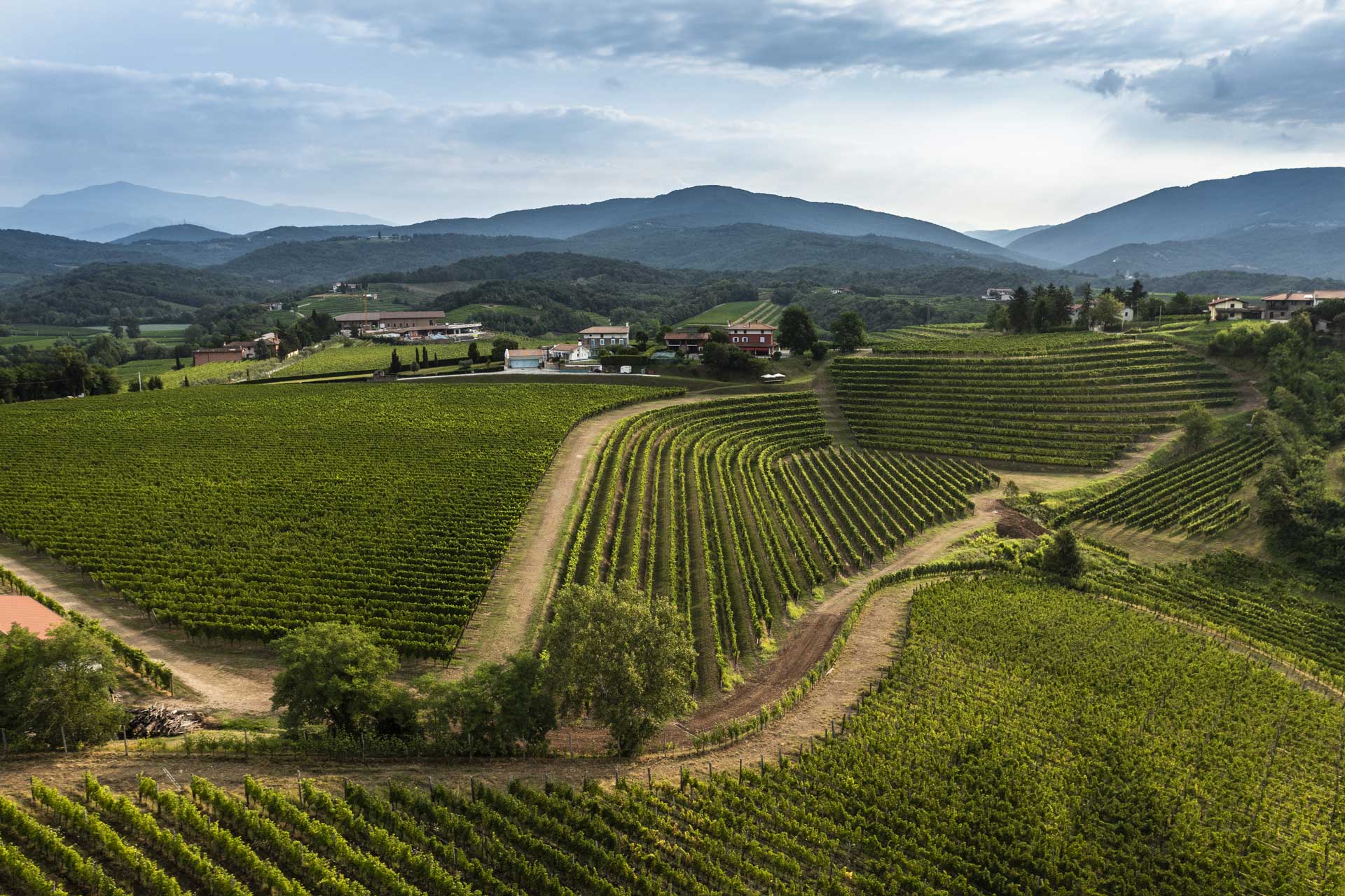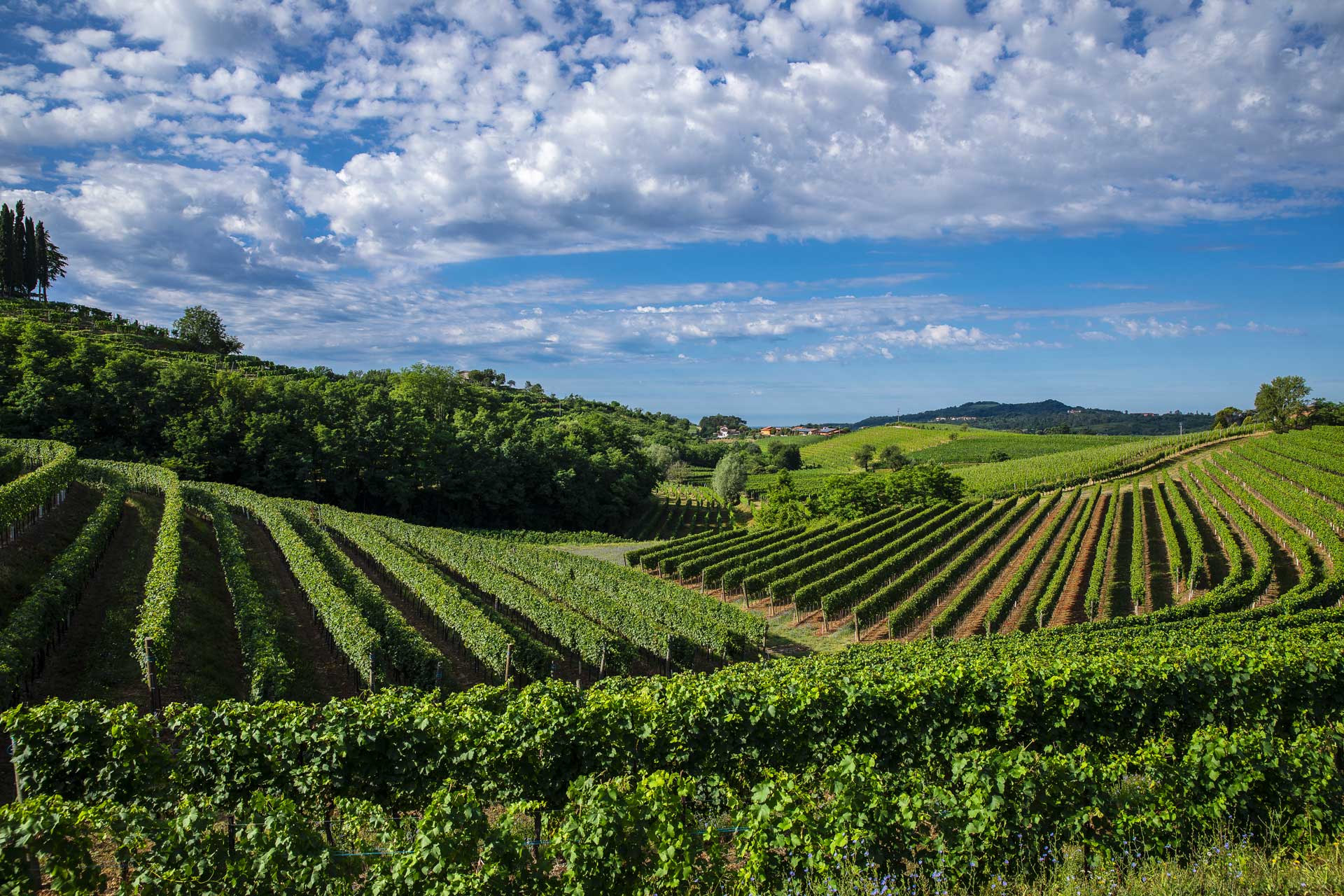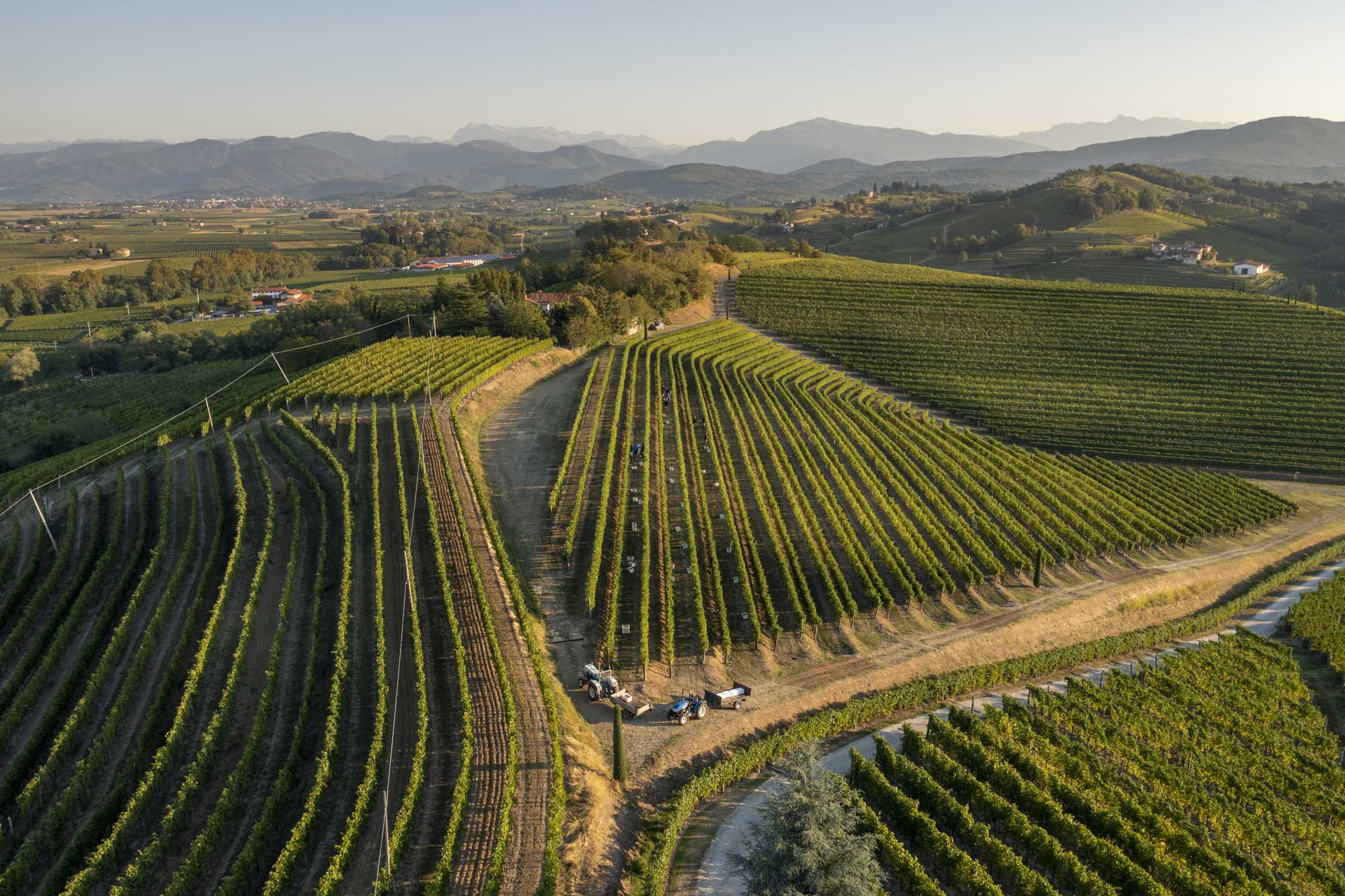 04Characteristics
Colli Orientali, a territory like no other.
The Colli Orientali del Friuli area is regarded as one of the most suitable for growing grapevines thanks to the particular composition of the soil and the favourable microclimate. The hill slopes covered with terraced vineyards are protected from the cold winds that blow from the north by the Julian Prealps and are pleasantly swept be the warm breeze from the Adriatic Sea just a few dozen kilometres away.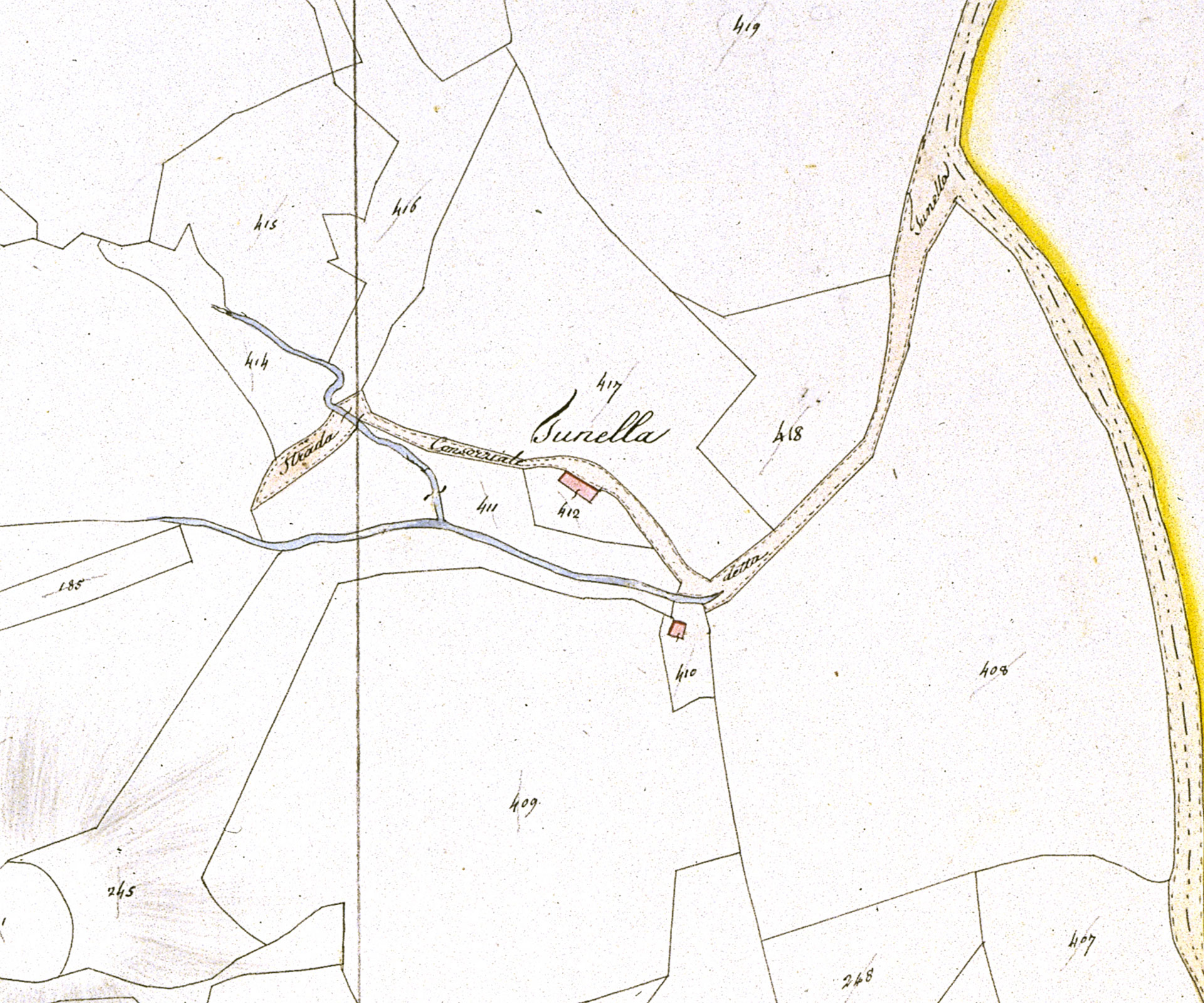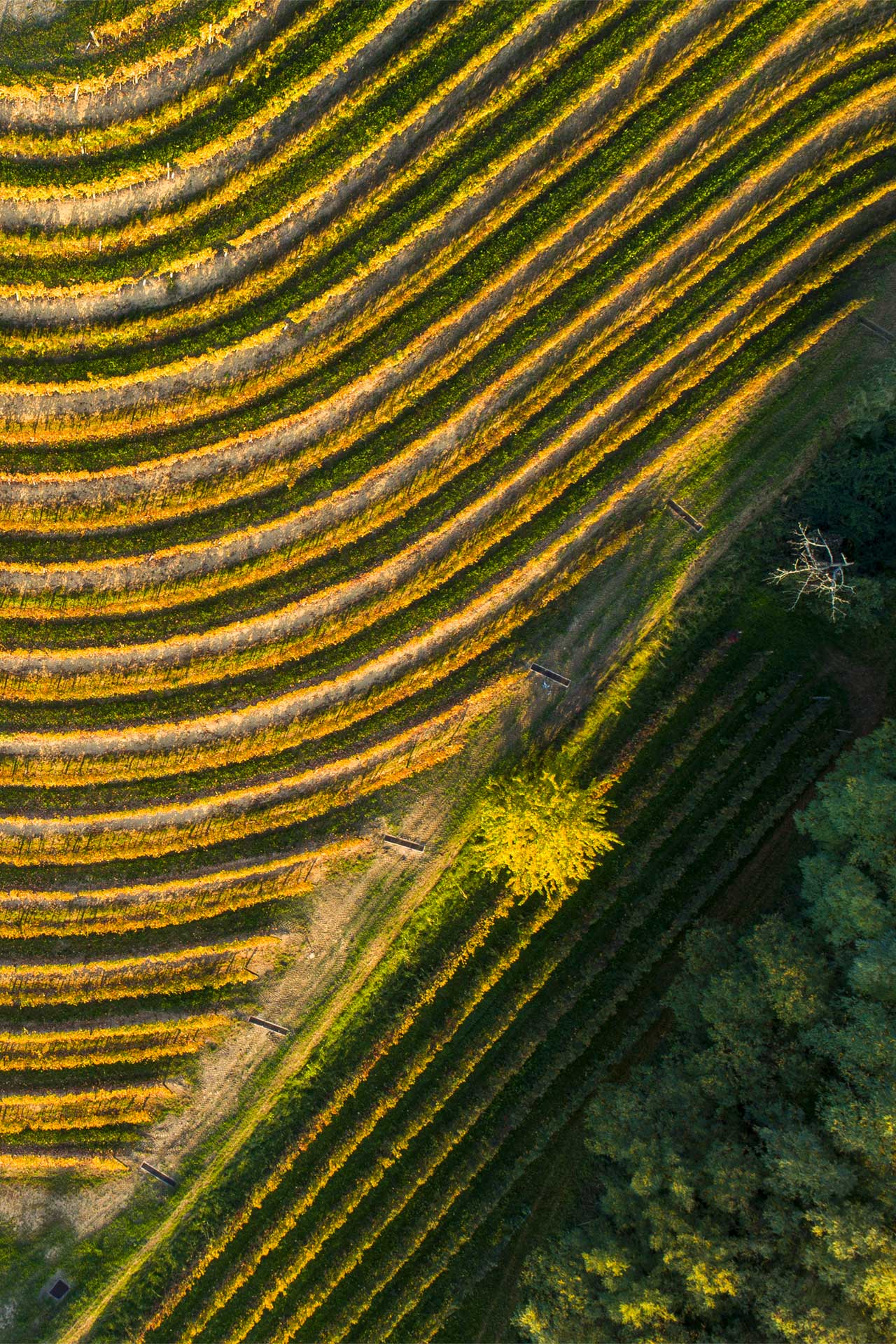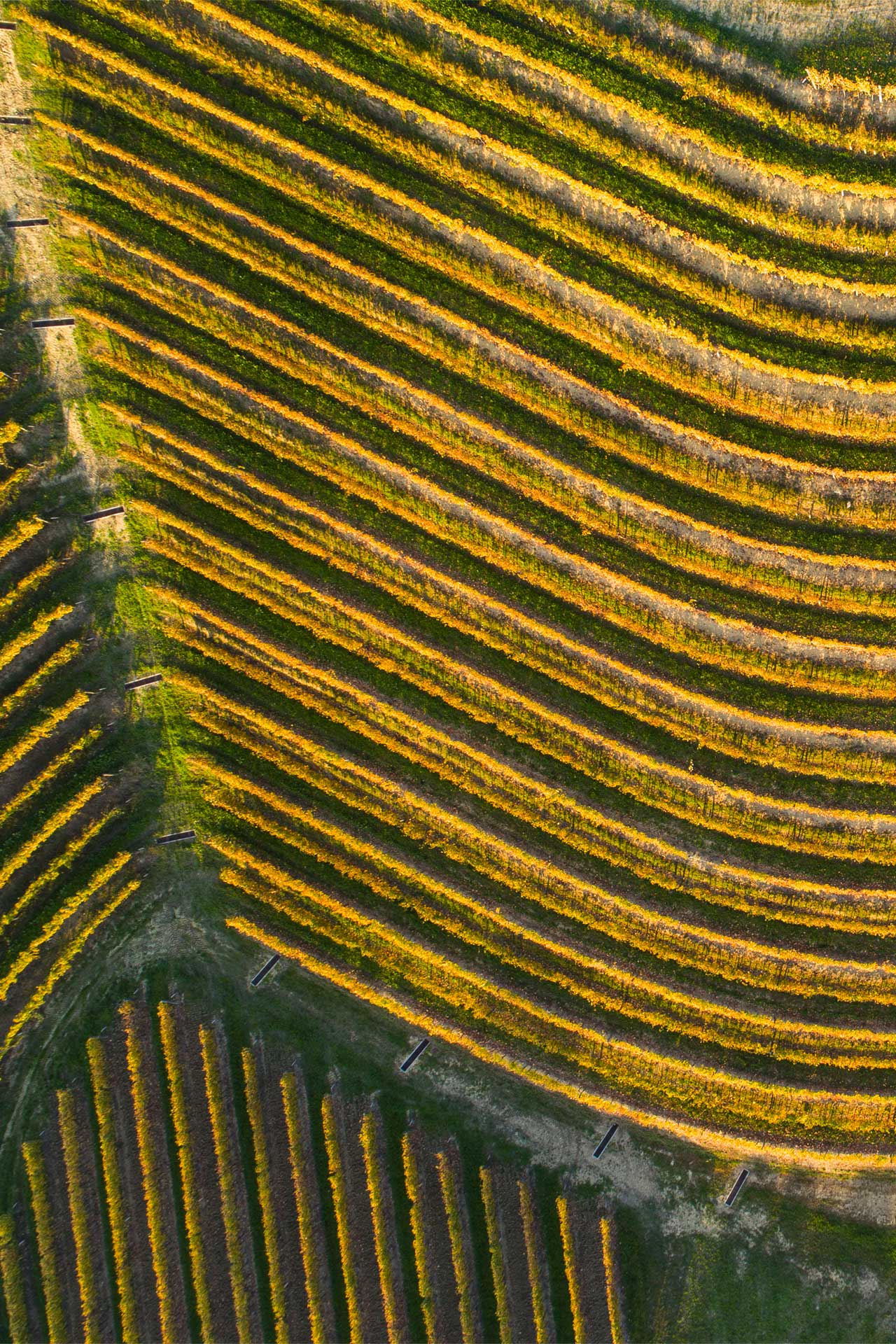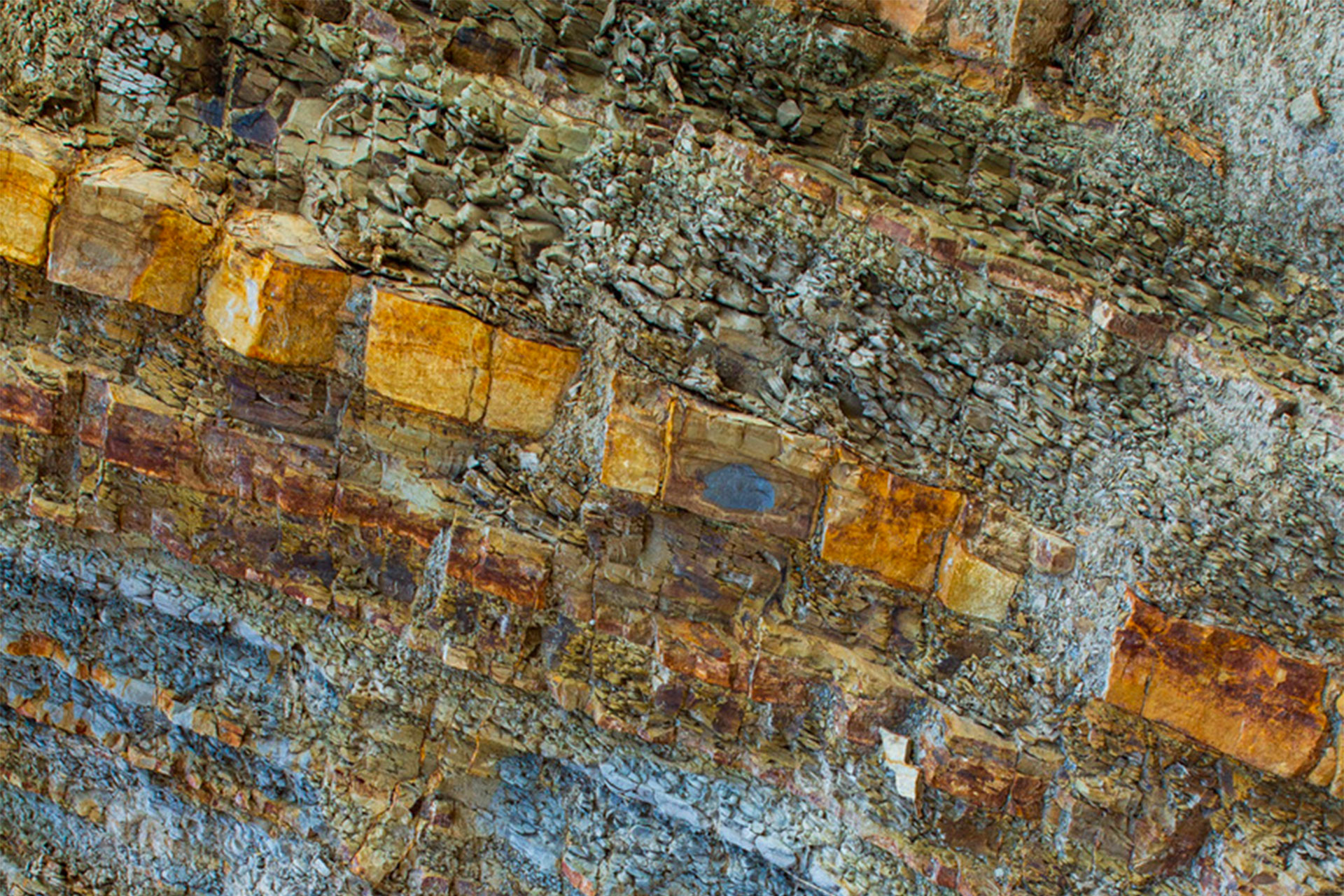 The soil is composed by alternating layers of flaky marls (clayey limestone, known as "ponca" in Friulian) and sandstone (calcified sands) rich in lime, potassium and phosphorus. Of the 70 hectares of Tunella vineyards, all located in the DOC area, 70% are devoted to growing white grapes and the remaining 30% to red grapes; a proportion that reflects the tradition of this area.
04The area
The geography of Tunella
Tunella is located in the far eastern edge of Friuli-Venezia Giulia, in the northeastern corner of Italy, near the border with Austria and Slovenia not too far from Venice. Our vineyards stretch over seventy hectares located in Cividale del Friuli, Premariacco, Manzano, and Corno di Rosazzo.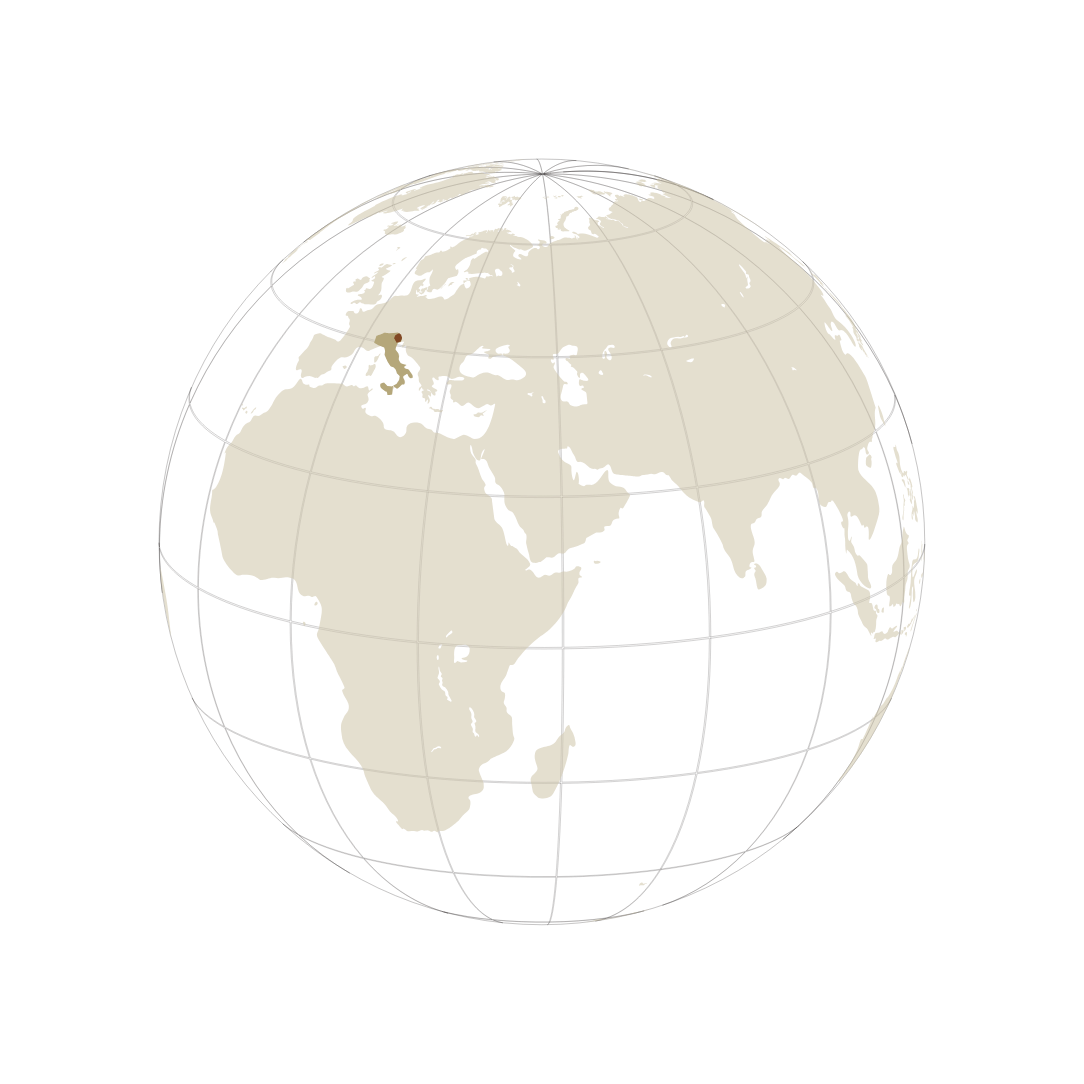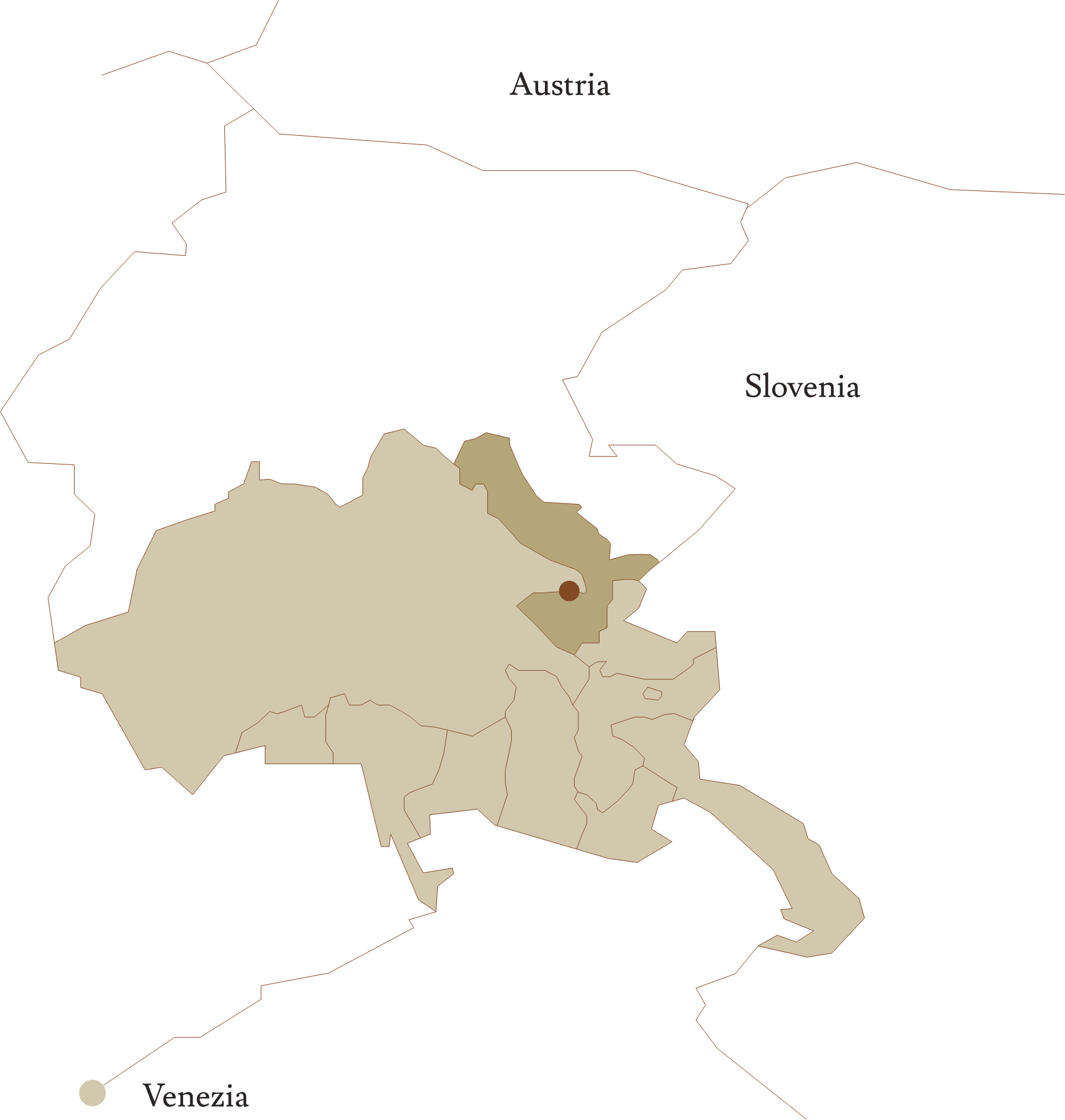 Tunella
Friuli Colli Orientali
04The vineyards
From the quietness of the winter rest to the beauty of spring awakening.
We own some seventy hectares of land in total, devoted to growing vines. Our vine training systems are the traditional French guyot and the single arched cane. The average vine density is about five thousand plants per hectare. Yield is limited to seventy quintals per hectare, to enhance the quality of the grapes.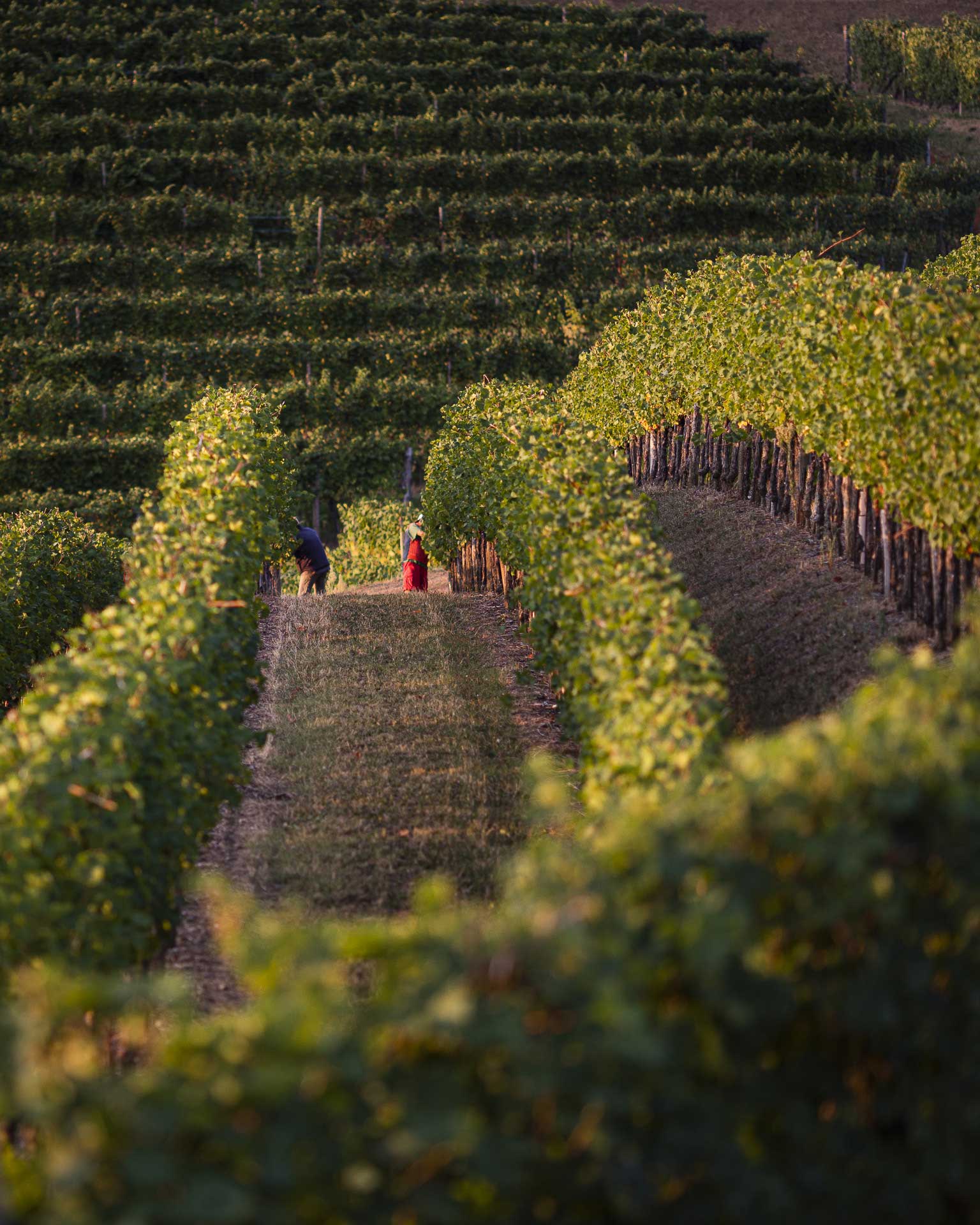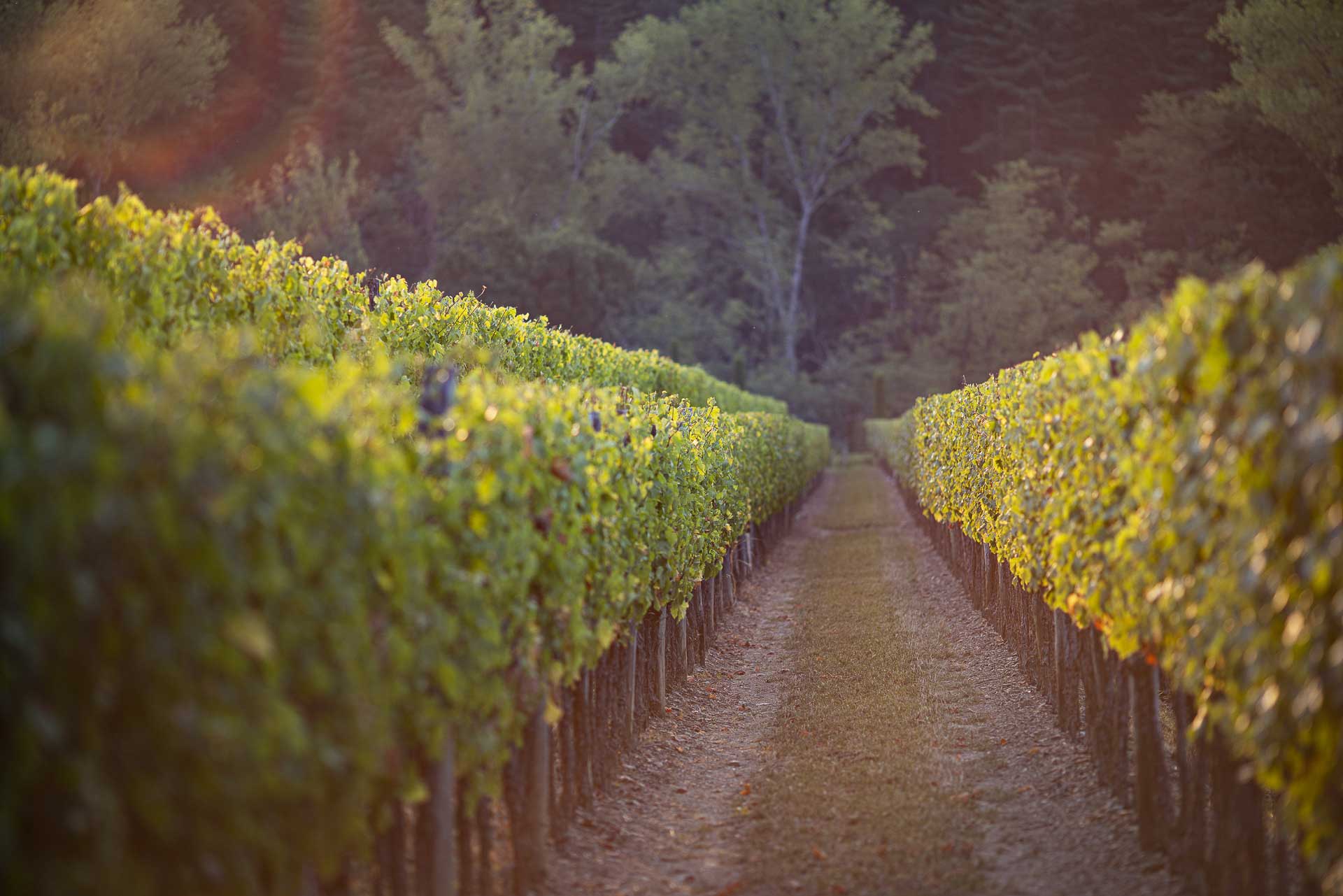 We grow native grape varieties like Friulano, Ribolla Gialla, Malvasia Istriana, Verduzzo Friulano, Picolit, Refosco dal Peduncolo Rosso, Schioppettino, and Pignolo, as well as international varieties such as Chardonnay, Pinot Grigio, Sauvignon, Pinot nero, Merlot, Cabernet Sauvignon, and Cabernet Franc.